MINDWALK BANDS | 2005
drill for absentee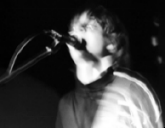 The Gilroys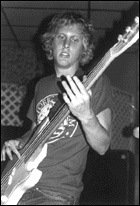 NORTH
and presenting the forgotten foursome...
RIGID
I hate comparisons when it comes to music and bands but I feel it may help some of those who might just be discovering these 4 bands. So here it goes, CMJ style:
DRILL FOR ABSENTEE - For Fans of: Slint, June of 44, Moss Icon, Native Nod, Karate, Rodan, Hoover, Crownhate Ruin, Fugazi, The Shipping News, Shellac, Q and not U, The Mercury Program, among others in the Louisville, Chicago, DC style.
THE GILROYS - For Fans of: Jeff Buckley, Sea and Cake, Archer Prewitt, Rex, Dave Matthews Band, Pilot Round the Sun, Wise and Foolish Builders
NORTH - For Fans of: Lungfish, Tortoise, Pullman
RIGID - For Fans of: Thursday, Elliott, Quicksand, Get Up Kids, Promise Ring, Texas is the Reason
front news bands releases order contact